Eurozone: growth revised downwards. Bad forecast for 2023 and 2024, no recovery strategy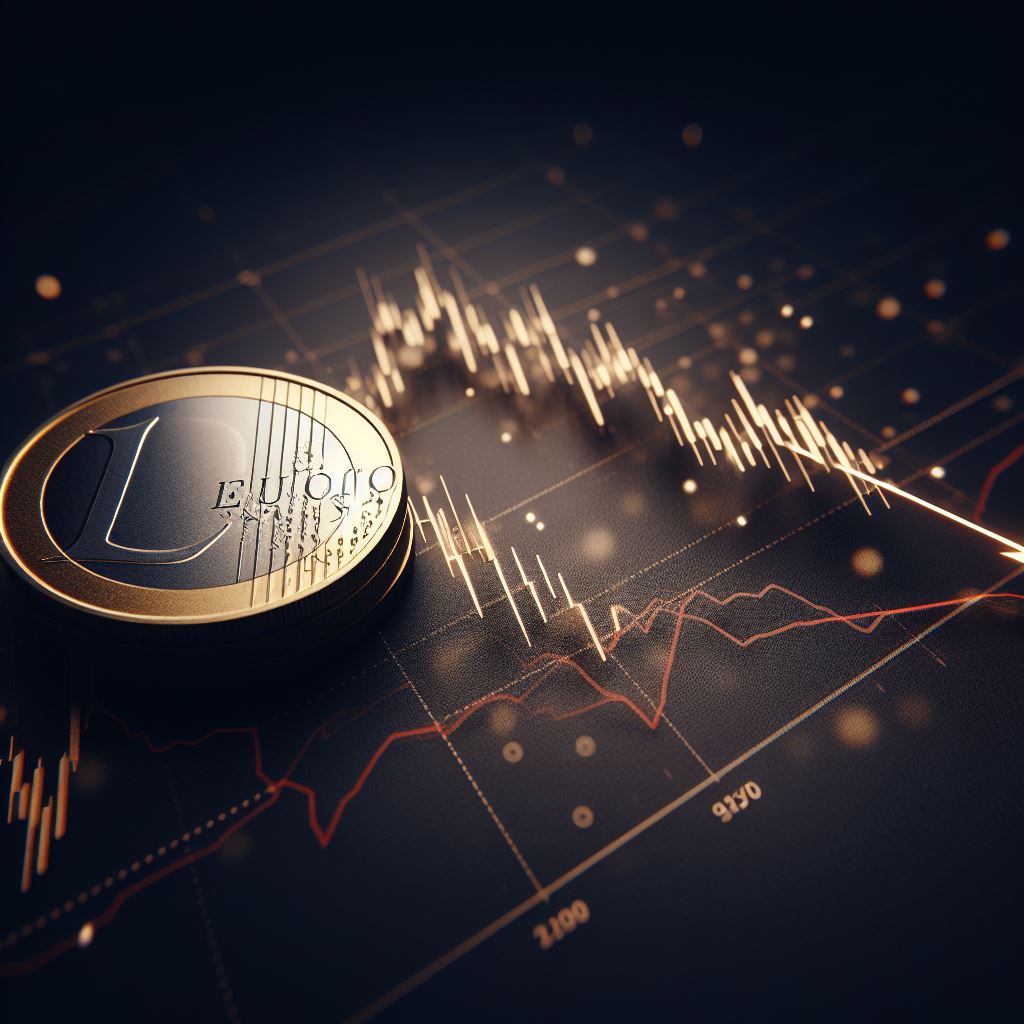 Economic growth in the Eurozone is revised downwards. A situation that does not seem to show any way out.
The Eurozone economy is expected to grow by 0.6 per cent in 2023, down from the previously projected expansion of 0.8 per cent, as high inflation has caused the ECB to raise interest rates and this in turn has weakened domestic demand, while the loss of competitiveness has hurt external demand, according to the European Commission's autumn 2023 economic forecast.
Moreover, the GDP projection for 2024 has been revised downwards to 1.2 per cent from the previous estimate of 1.3 per cent, and is still to be seen.
Among the bloc's largest economies, Germany is expected to contract by 0.3% this year and then grow by 0.8% in 2024. Spain, France and Italy are expected to grow by 2.4%, 1% and 0.7%. respectively in 2023 and by 1.7%, 1.2% and 0.9% the following year.
As for inflation, the projection for 2023 is 5.6%, while the projection for 2024 has been revised slightly upwards from 2.9% to 3.2%, mainly due to higher oil prices. To be fair, prices are low right now and the price will depend on economic growth.
Here is the graph of growth in the euro area with forecats: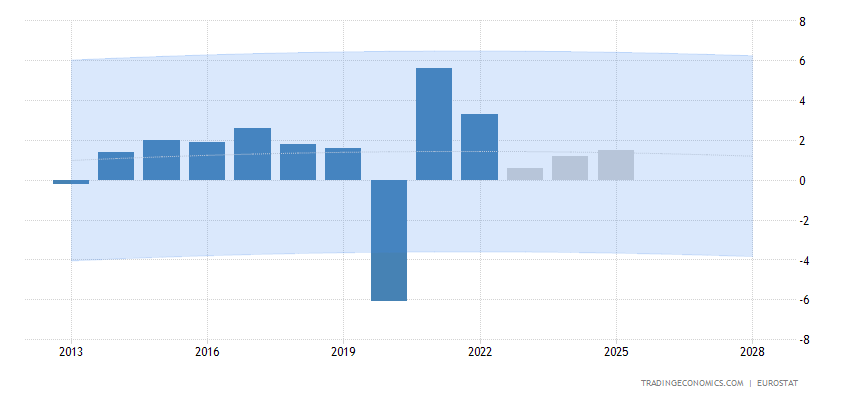 Postponing stronger growth to the future is a sign of great uncertainty. In reality, as today's events on the German debt, with the Constitutional Court intervention, which will block some German investments, show how the bureaucratic complication of the Zone and the lack of a serious development strategy do not give hope that the forecasts for 2024 -25 will be realised. After all, the EU's entire system of budget constraints was created to prevent spending and stimulate growth, and th