"I have made this country worse". Grillo, the comedian who wanted to change Italy, admits it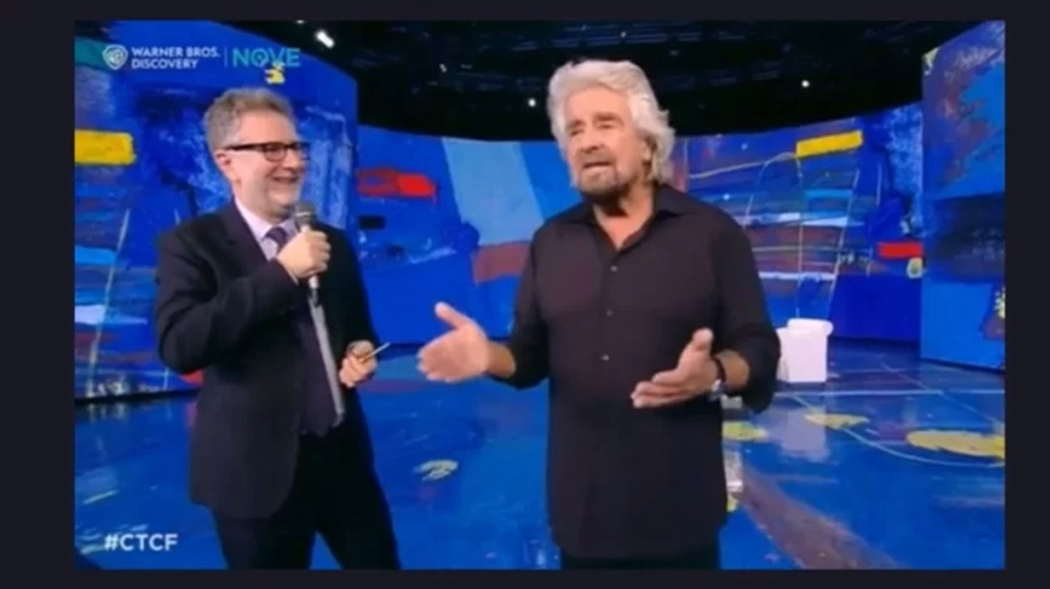 Beppe Grillo, the comedian who once revolutionized Italian politics, played a pivotal role in the creation of the renowned Five Star Movement, Movimento Cinque Stelle. The pure essence of populism, the movement achieved 30% of the votes in 2018, promising a revolution. However, it later transformed into a stringent guardian of power and the European Commission, resembling an Italian Syriza. This betrayal resulted in a significant drop in votes in the subsequent election. Now, almost a decade since his last TV appearance, Grillo returns to Fabio Fazio's "Che tempo che fa," a program well-known in Italy for being the Bible of modern leftism.
In contrast to the explosive performances that characterized his early career as a crowd agitator, Grillo's recent speech takes on a different tone. Low tones, a resigned voice, and a sense of victimhood mark his appearance. The years seem to have taken their toll on everyone. "Am I the worst? Yes, I have come to tell you. I have made this country worse." These were the opening words uttered by the Five Star Movement's founder.
Continuing, Grillo stated, "I have made this country worse, there is no joke. After the last interview with Bruno Vespa, (a famous Itanlian anchorman who inteviewed him in 2014) we lost elections, those I told to f*** off are in government, so I am the worst. I am here to understand if I should continue or not. I brought Skype, I talked about Parmalat, I fought the whole world, and now I go to a bar, and you make me pay for coffee." Whether this is a belated admission of failure or a failed attempt to portray himself as the old man who tried but failed, in either case, Grillo's current persona reflects disarming banality and thinness.
A Symbol of Failed Political Endeavors The symbol of the greatest political blunder of the Republican era, Grillo now represents an annihilated and disillusioned movement. He remarked, "Di Maio was the best-prepared politician. We chose him, and he became Conte." These words shed light on a premier who confined millions of people to their homes and a politician who portrayed everything that is fallible. Grillo conceded, "I cannot lead and bring to fruition a political movement; I am not able," perhaps admitting one of the few truths in his political career. The parable, from V-day to the last governments, is marked by local and national disasters, fitting well with the emptiness observed in Grillo's recent appearance on Fazio. Political nothingness and incapacity serve as the underlying theme of this story.